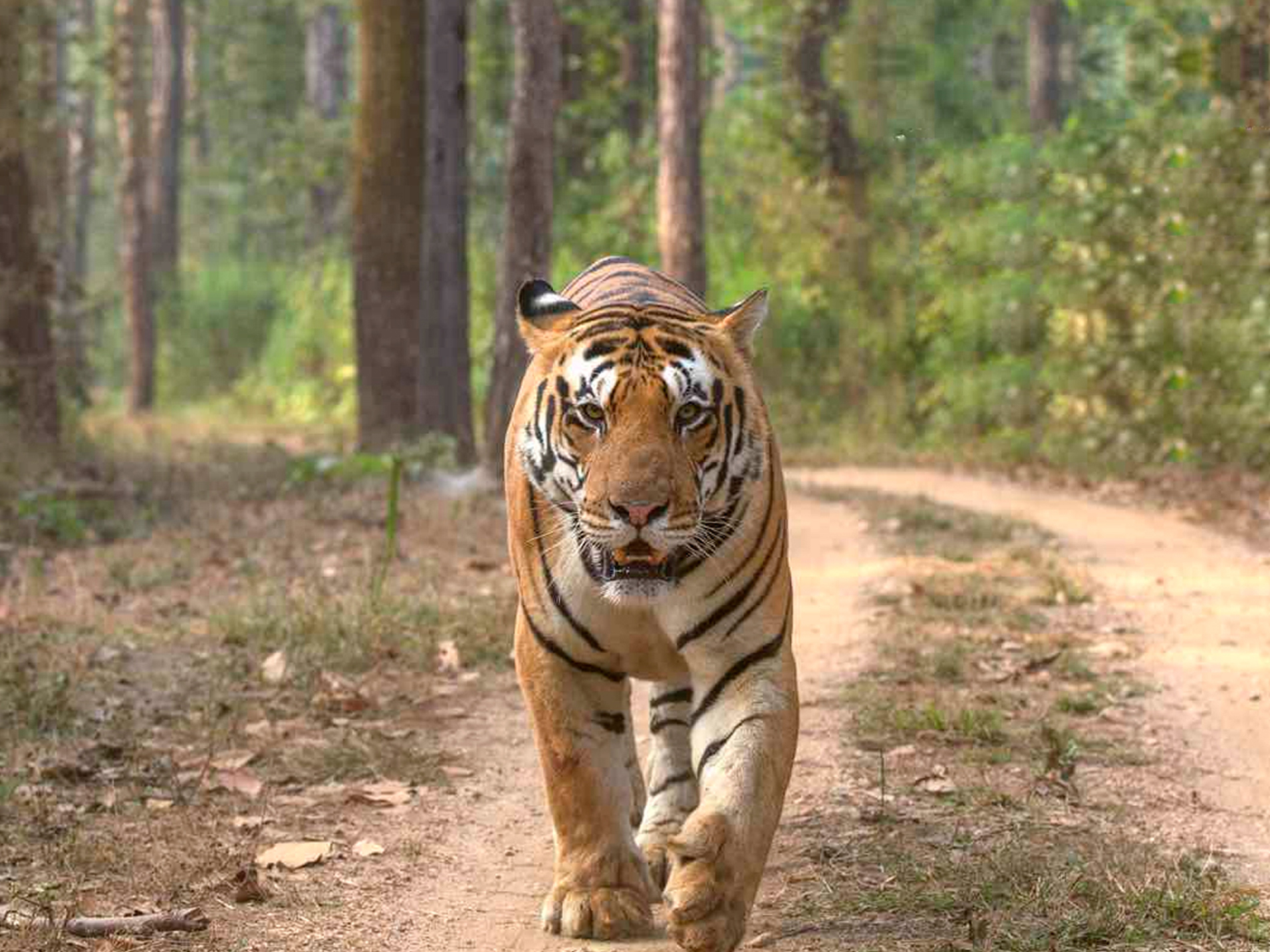 Welcome to Sariska Tiger Reserve
Sariska is one of the hottest wildlife destinations of India and well-known for its tiger reserve or national park. Located in north-west part of Rajasthan, Sariska as wildlife magnetism's of Rajasthan tourism plays a significant role in the development of tourism in Rajasthan. At the distance of 35 km far away from Alwar, in the surroundings of Aravali Mountain, Sariska is an astonishingly quiet and serene voyage destination. With strong chronological background, Sariska is mainly well-known for Sariska National park and it's a paradise for Royal Bengal Tiger. A huge gathering of tourists come here from far around to vacation at Sariska to see Sariska Wildlife Sanctuary. Sariska offers an outstanding wildlife experience and best place for tiger sightseeing.
Beside the era of Sariska National Park, there is a magnificent Siliserh Lake and a charming hunting lodge overlooks it. This hunting lodge is a stunning place for vacationers to stay. Besides Sariska wildlife Sanctuary has also some palaces, forts and temples which are also importance visiting attraction. Sariska Palace - build by the monarch of Alwar, Fort Kanakwari and the antique temple of Lord Shiva are value visiting. Sariska is best located in the midst of the Aravali that are enclosed with deciduous dry jungles. It's a superior place to enjoy the weekend getaway from Delhi and NCR region and very closely and well linked from Delhi NCR region. The Sariska Tiger Reserve in Rajasthan, India is abode of wild animals like a Hyena, Leopard, Wild Dog, Jackal, Jungle Cat, Bengal Fox, Indian Gray Mongoose, Indian Hare, Rattle, Northern Palm Squirrel, much kind of bird species and the Tiger. Sariska National Park provides a habitat for animals such as the Sambar Deer, Chausingha Deer, Nilgai, Common Palm Civet, Chital, Wild Boar, marsh crocodiles, Languors and Rhesus Monkeys.
It is also residence to special species of birds such as the Sand Grouse, Peafowl, Bush Quail, Gray Partridge, Great Indian Horned Owl, Golden backed Wood Pecker, Tree Pie and the Crested Serpent Eagle. The Sariska Sanctaury in Rajasthan, India is principally well known for its residents of Royal Bengal Tigers and the best time to visit the Sariska wildlife sanctuary is perhaps during the months of October to June, though the wildlife sanctuary is open for wildlife tour all year round. You successfully mark quite a few wild animals as they come to the water holes to freshen up during the summer months when there is an acute scarcity of water at the Sariska wildlife park.